Not sure how to get rid of Buddleia? We're here to help with advice and cost-effective Buddleia removal & treatment methods for residential and commercial sites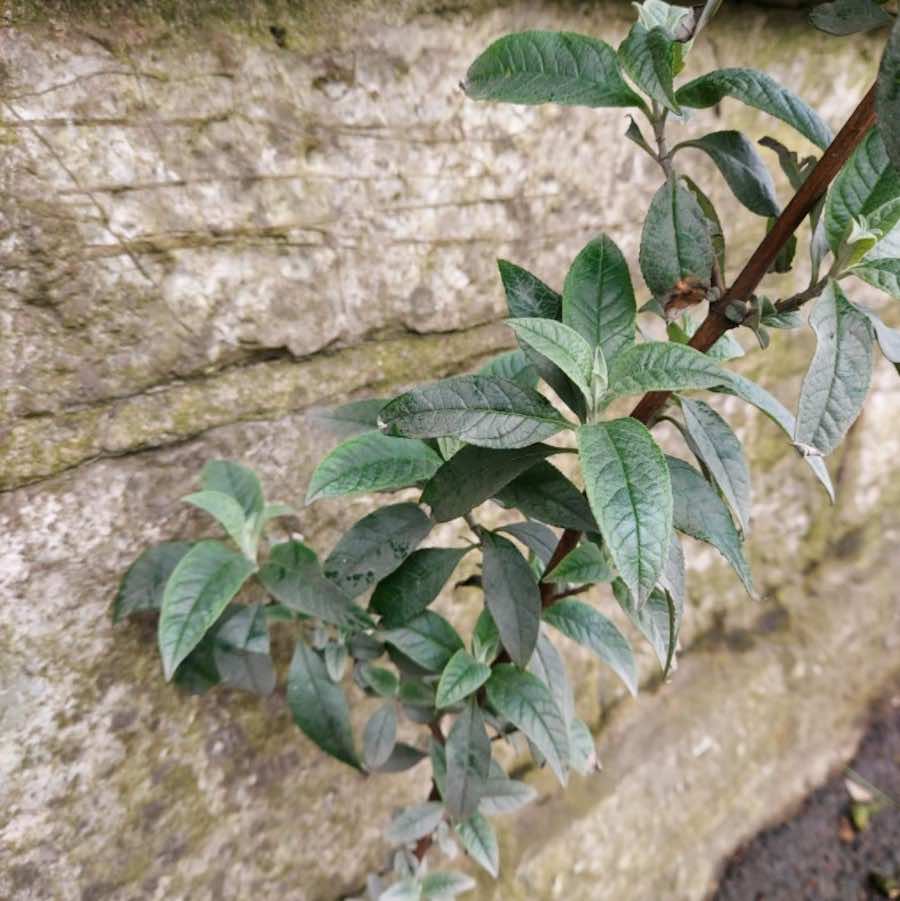 What do the specialists think?
While it's not illegal to have Buddleia on your property, it can quickly become invasive if not controlled. The roots grow into areas like walls, guttering and foundations and may eventually cause structural damage.
One of the reasons why more people are fans of Buddleia than other invasive plants is that it has a high concentration of nectar and is good for attracting butterflies and bees. The problem is that each cone of flowers has the potential to release hundreds of seeds and the plant can spread extremely quickly if not monitored effectively.
The first thing to note is that Buddleia can grow practically anywhere. It's important if it invades areas like guttering and walls that it is removed speedily. Allowing the plant to gain a strong foothold can cause structural damage.
Buddleia is particularly invasive in areas such as railway sidings and industrial sites. It has also been seen thriving chalk grasslands. These locations tend to support a range of different invertebrates many of which are on the endangered list. It's important for these areas that the Buddleia is removed so that diversity is not affected.
Buddleia is particularly invasive in areas such as railway sidings and industrial sites. It has also been seen thriving on chalk grassland. These locations tend to support a range of different invertebrates many of which are on the endangered list. It's important for these areas that the Buddleia is removed so that diversity is not affected.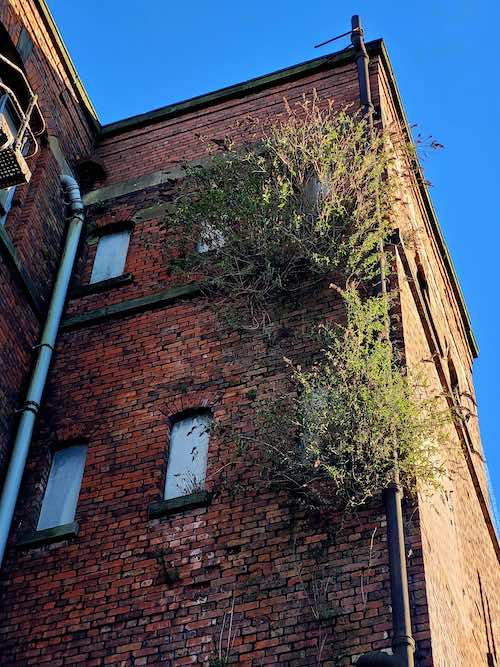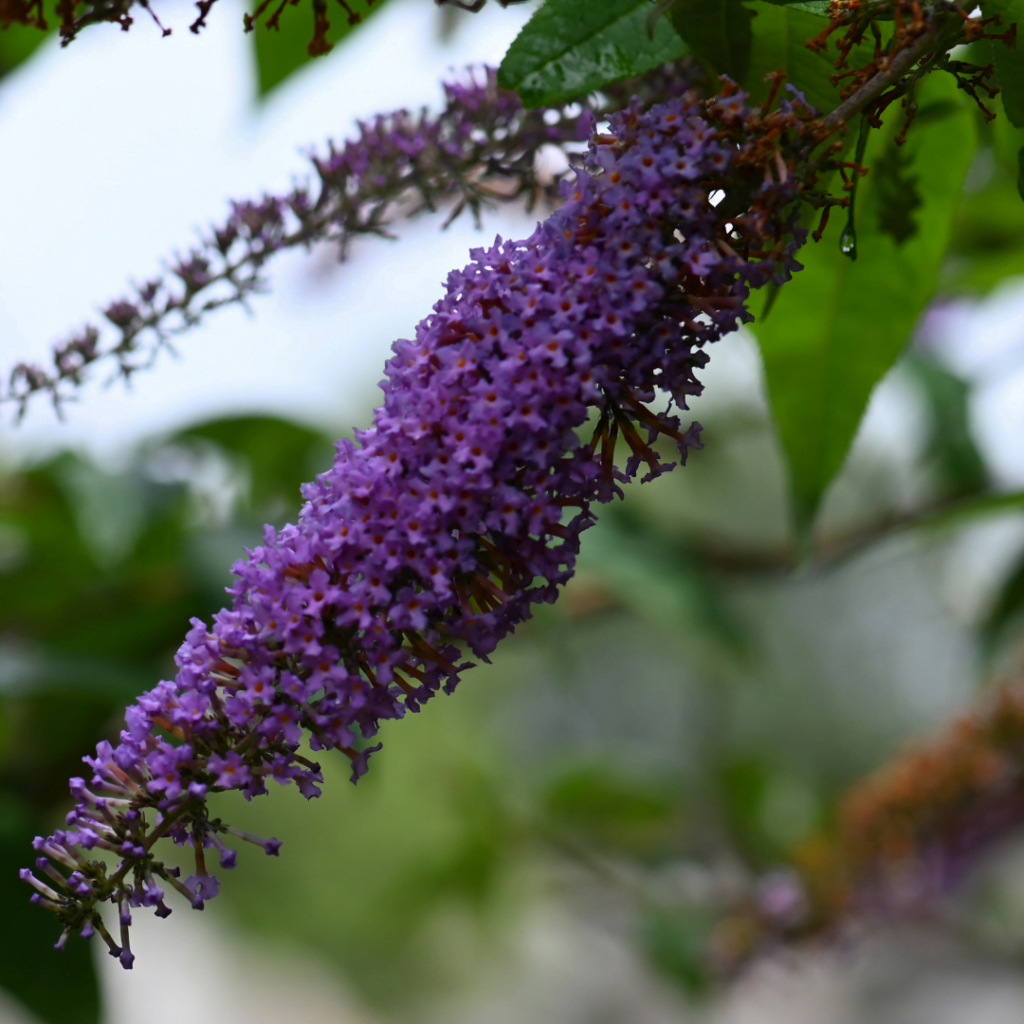 There is no current law that says you can't have Buddleia in your garden or that you must control its spread. It is not listed as a non-native invasive plant species in Schedule 9 of the Wildlife and Countryside Act, as Japanese knotweed is. Defra does, however, acknowledge that nearly £1 million is spent each year clearing the plant from areas like railway sidings.
Conservation organisations are more concerned about the impact of Buddleia on natural and semi-natural sites and state that when the plant is found it should be carefully controlled through spraying and removal. If you do remove Buddleia from your garden, it's important to dispose of it responsibly – preferably with a licensed garden waste company that can prevent spread. You should not dispose of the Buddleia by throwing it away in the countryside, however harmless this might seem.
Use our extensive guide to identify Buddleia
What does Buddleia look like?
Prevent costly damage to your property
How to get rid of Buddleia
The easiest way to control Buddleia is to make sure that its seeds are not dispersed. This means you need to cut away the flowers when they start to brown at the end of the summer. It's important not to simply throw these cuttings into the compost or over the fence but dispose of them responsibly using a licenced garden waste company.
If you notice that Buddleia is growing in areas such as walls or guttering, speedy removal is a good idea. The plant doesn't need much in the way of soil to start growing and the roots can cause significant damage, especially if you have a stone wall that is already in a state of disrepair. If you notice it near the foundations of your home, you should also remove it – the roots can widen cracks and cause issues such as dampness which are costly to repair.
As with most invasive plants, the effective way to kill off Buddleia is to destroy the root system. Small plants can normally be treated effectively with chemicals available from the garden centre but this method is not suitable for larger infestations.
If you have a significant problem with Buddleia and it is becoming more and more invasive, it can be challenging to completely remove the plant. In such cases, you may want to get a professional team in to tackle the problem and monitor your Buddleia infestation to make sure it does not recur.
While small pockets of Buddleia davidii are relatively easy to control, larger infestations can be a nightmare. With 25 years' experience in the industry, Environet is the UK's leading invasive plant removal company. During this time, we've been dealing with some of the UK's most common non-native invasive plants including Japanese knotweed, Bamboo, Giant hogweed and, of course, Buddleia.
The woody stems and fast-growing roots of the Buddleia plant mean that they can quickly get into areas like walls and foundations. Because it's such a popular plant for attracting bees and butterflies, people don't tend to realise the damage it can cause until it is too late.
For larger thickets and where immediate removal is required, we would recommend full excavation and removal from site . This involves digging up the plant and the soil around it so that all trace of the Buddleia is removed. This is then transported to a licensed landfill site where it is disposed of safely.
The land that has been excavated can then have new soil put down or can be developed in other ways without fear that the Buddleia will return.
At Environet, we have expert teams available to handle your Buddleia infestation across Britain. All our staff are highly trained and knowledgeable about a wide range of invasive species. We'll help identify the problem and its extent and provide you with an effective long-term solution tailored to your needs.
We've solved thousands of invasive plant problems over the years for homeowners and businesses and have accumulated numerous satisfied customers across England and Wales. Want to find out more? Contact us today for a free consultation or to book a visit.
To Start Fixing your Buddleia Problem Today
Call our team for specialist advice and effective solutions
We have robust systems in place for Environmental and Health & Safety management. Risk assessments are carried out for every aspect of our business to identify situations where harm could be caused. We have an ethos of continuous improvement to eliminate or reduce the risks with detailed working procedures, on-going training and monitoring.
All our staff have health and safety and emergency first aid training. We are also accredited by CHAS and Constructionline and are members of the Property Care Association (PCA).
Our team of experts is available between 9am and 5:30pm, Monday to Friday to answer your enquiries and advise you on the next steps
Request a survey online in less than two minutes by simply uploading a photograph and providing a few brief details. A member of the team will swiftly come back to you with further information and our availability.
Need quick plant identification?
There's no need to wait for a survey. Simply upload an image to our identification form and one of our invasive plant experts will take a look and let you know, free of charge.
Contact our team of experts today