Japanese knotweed removal in Nottingham
Is your property value being affected by a Japanese knotweed infestation? Want to prevent damage to your property or avoid expensive legal fees? Environet is the premier Japanese knotweed removal service in Nottingham and offers a 10-year insurance guarantee for any work carried out
Environet are a leading Japanese knotweed removal company in Nottingham
The invasive nature of Japanese knotweed is becoming an increasing problem across the UK, including in busy cities like Nottingham. Whether you are a homeowner or business, professional Japanese knotweed removal is essential if you want to fully get rid of this plant from your property.
There are a number of Japanese knotweed removal companies that deal with the plant above the soil and will clear your property. The problem with this invasive plant, however, is that its roots grow deep into the ground. If these are not destroyed, the plant will recover and continue to be a problem.
Environet is one of the few Japanese knotweed removal contractors that provide a full above and below ground treatment that completely removes the problem.
Japanese knotweed grows just about anywhere and, if left to get out of control, can cause significant damage to infrastructure. If you have it on your Nottingham property and it spreads to neighbouring areas, you may also face legal action for any damage caused if you haven't done anything to control the issue.
We provide our Japanese knotweed services throughout Nottingham and offer a 10-year insurance guarantee to all our customers. If you want a knotweed removal company that backs its service with this kind of assurance, contact the team at Environet today.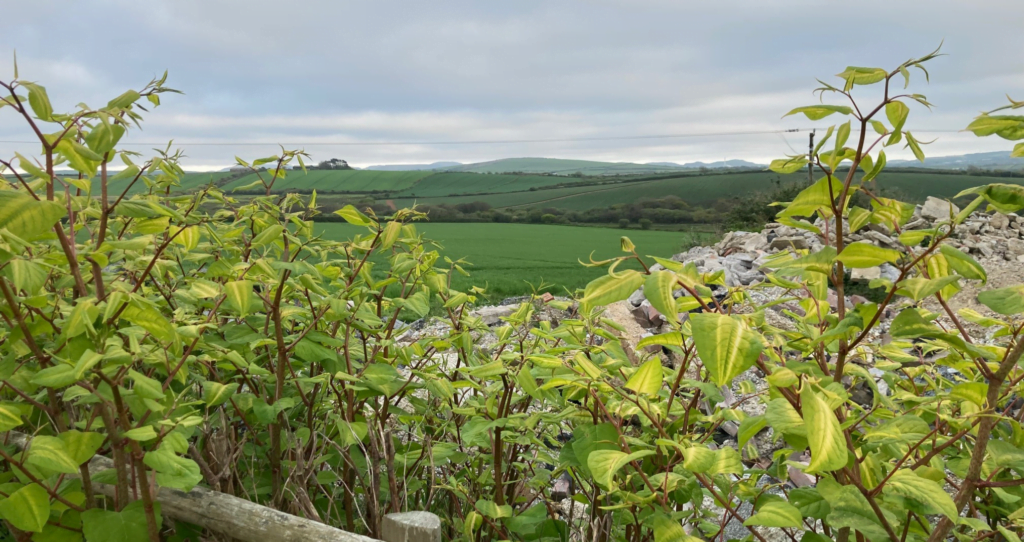 We offer guaranteed Japanese knotweed treatment in Nottingham
Any successful Japanese knotweed treatment has to tackle not just the plant above ground but the deep roots as well. This is why it's difficult to treat Japanese knotweed simply by digging it up. It's important to get the experts in if you want the right outcome and prevent damage to your property or stop the plant spreading to the surrounding area.
The Environet Japanese knotweed treatment plan comes with a 10-year insurance guarantee to give you full peace of mind. The reason we can offer this to our customers is because we have 100% confidence in our processes and the treatments we use.
We have 20 years' experience dealing with invasive non-native species like this in cities such as Nottingham. Our Japanese knotweed chemical treatment is applied by fully trained specialists giving you high confidence that your infestation is being dealt with effectively and won't recur and grow out of control again.
The knotweed herbicide treatment we offer along with other measures such as deep digging is suitable for both residential and business properties in Nottingham. We work closely with our customers to find the appropriate knotweed treatment plan, all supported by our 10-year insurance guarantee.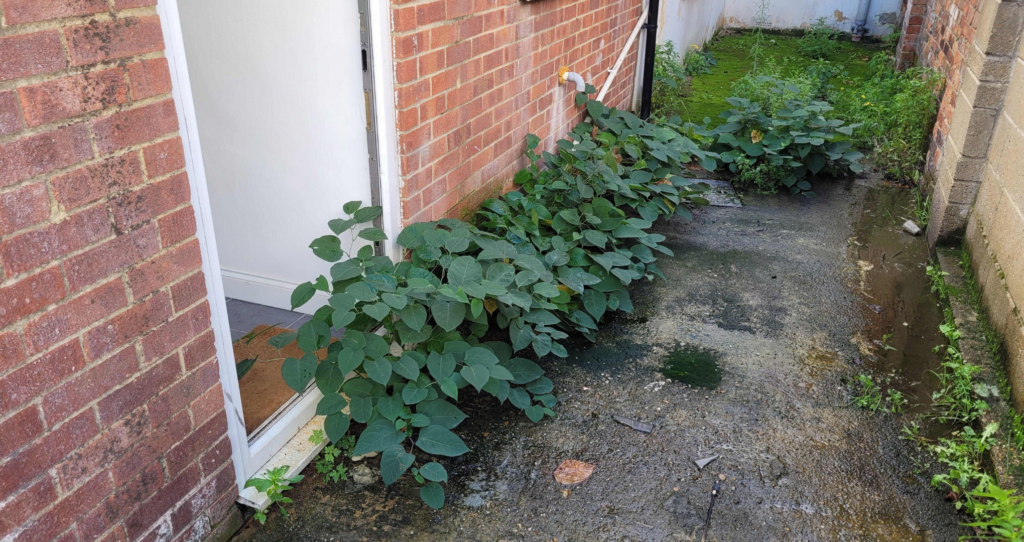 Japanese knotweed control in Nottingham
The interactive map below will give you a good idea where the hotspots are in Nottingham when it comes to Japanese knotweed control. This is a trend that is seen in many towns and cities across the UK and is why the environment agency puts a high priority on effective knotweed biological control.
Over 20 years, our team has been working hard to reduce the impact of this and other invasive non-native species. Herbicide knotweed control in lawns is something we also specialise in and early intervention can make a huge difference to outcomes and the potential damage that can be caused.
Our use of Japanese knotweed chemical control is normally combined with digging up the plant but a lot can depend on the location and size of the infestation. We work with each customer and provide a tailored approach that meets their needs.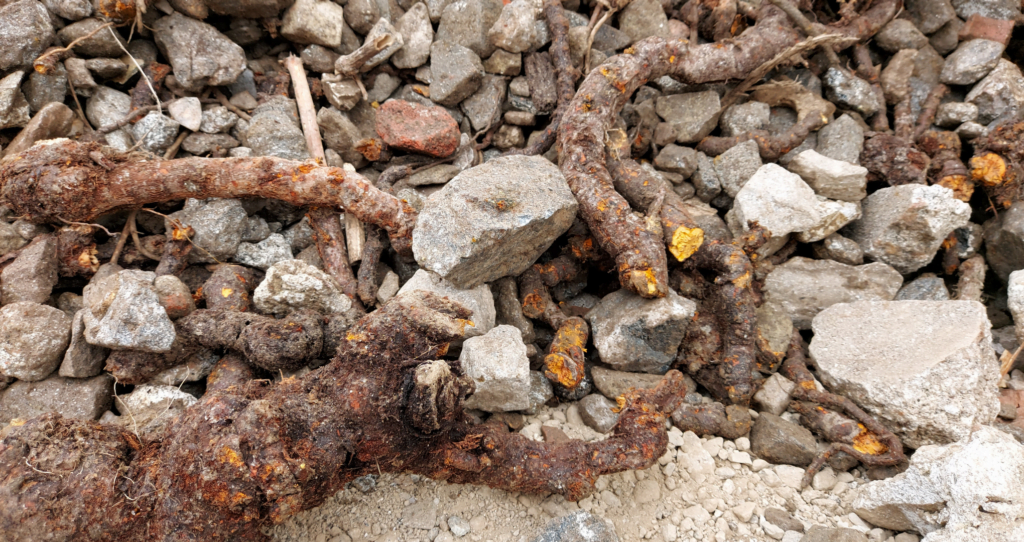 Japanese knotweed removal near me
It can be tempting once you first notice this plant growing to do a little DIY Japanese knotweed removal yourself. This is not advised by the environment agency simply because the roots are difficult to remove and the plant can quickly recover and start causing more problems.
Professional Japanese knotweed removal ensures that the 'root' cause of your infestation is fully dealt with. Our Japanese knotweed removal price is one of the most competitive in the Nottingham area and comes with our 10-year insurance guarantee to provide complete peace of mind.
For commercial Japanese knotweed removal, there may be more considerations to take into account, including the size of the infested area and the location. We work closely with all stakeholders to ensure that the appropriate strategy is put in place.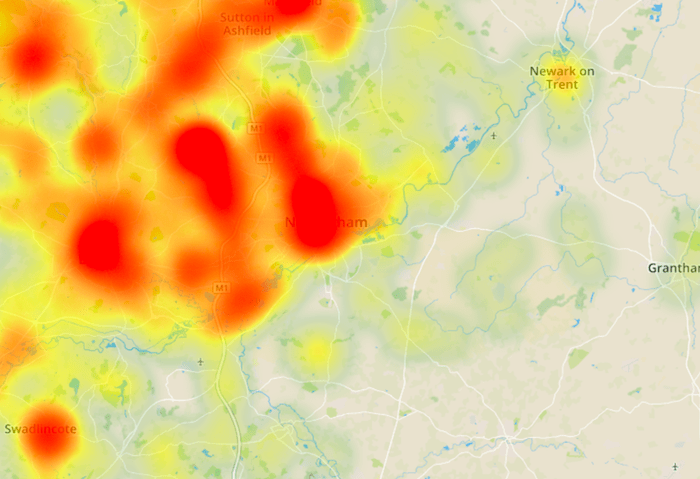 Japanese knotweed in Nottingham
As in many towns and cities across the UK, Japanese knotweed is highly prevalent in Nottingham. Our Japanese knotweed UK heat map allows you to check your immediate location to see where instances of the plant have been noted and treated.
Japanese knotweed can spread extremely quickly, particularly in cramped urban environments. That means an issue in your own property is likely to spread to the neighbours if something isn't done about the problem.
Most people, unfortunately, don't know what Japanese knotweed looks like and only realise they have a problem when it has begun to spread and get out of control. Once you identify it on your Nottingham property, it's vital to reach out to a professional knotweed removal service as soon as possible.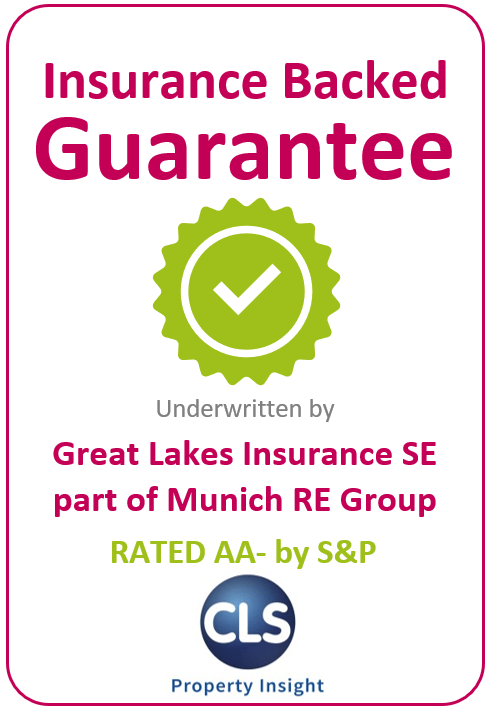 Commercial Japanese knotweed removal in Nottingham
A large part of our work is providing commercial Japanese knotweed removal and we've helped many business in and around Nottingham over the last 20 years. Discovering a problem with knotweed has a couple of consequences.
First, there's the damage that could be caused to your business property and the cost in repairing this. Second, you may be liable for legal costs if you identified Japanese knotweed but did nothing about it and it spreads to neighbouring properties.
If you are searching for a commercial Japanese knotweed removal specialist that backs their work with a 10-year insurance guarantee, contact Environet today to find out how we can help.
Start fixing your invasive plant problem today by requesting a survey
Call or email to speak to the specialists
Our team of experts is available between 9am and 5:30pm, Monday to Friday to answer your enquiries and advise you on the next steps
Request a survey online in less than two minutes by simply uploading a photograph and providing a few brief details. A member of the team will swiftly come back to you with further information and our availability.
Need quick plant identification?
There's no need to wait for a survey. Simply upload an image to our identification form and one of our invasive plant experts will take a look and let you know, free of charge.
Contact our team of experts today