Japanese knotweed Herbicide treatment
Herbicide treatment is a popular control method because it has the advantage of being relatively low cost, and is effective if done correctly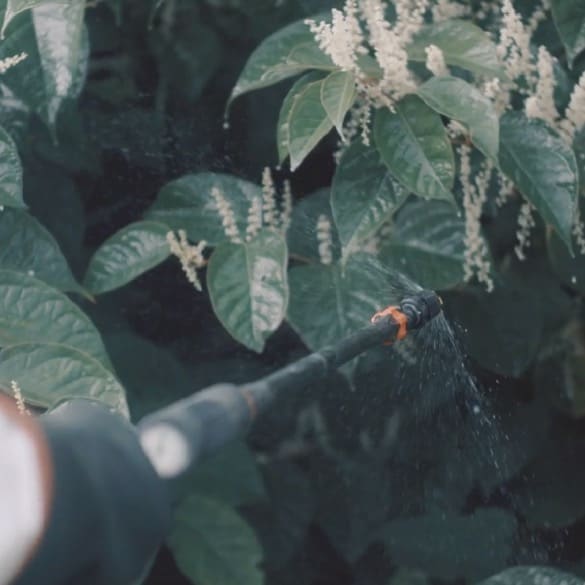 Japanese knotweed Herbicide treatment
Herbicide treatment is a popular control method, carried out during the growing season. Treatment control programmes typically consist of 4 treatments, spread over 2 growing seasons and annual monitoring visits in years 3 and 4. Large, mature stands are likely to require significantly more visits than this. It has the benefit of being low cost, however do bear in mind it is not suitable if the ground is going to be disturbed.
An insurance backed guarantee underwritten by an "AA-" rated insurer can be issued after the first visit, such that in the event of regrowth, further treatment is carried out by us at no extra cost.
Check for Japanese knotweed hotspots in your area
Environet's UK heatmap lists over 50,000 sightings!
Treating Japanese Knotweed with Stem Injection
Stem injection is a method whereby herbicide is injected into the lower part of each mature stem of knotweed using a stem injector. Small knotweed plants cannot be treated with this method due to their size. There is some debate as to whether stem injection induces rhizome dormancy – making it look dead but not killing the rhizome system.
At Environet, we therefore favour herbicide application by foliar spray. We have worked on many sites which have been stem injected (by others) where it is evident that dormancy had been induced as, after ground disturbance, significant regrowth was experienced.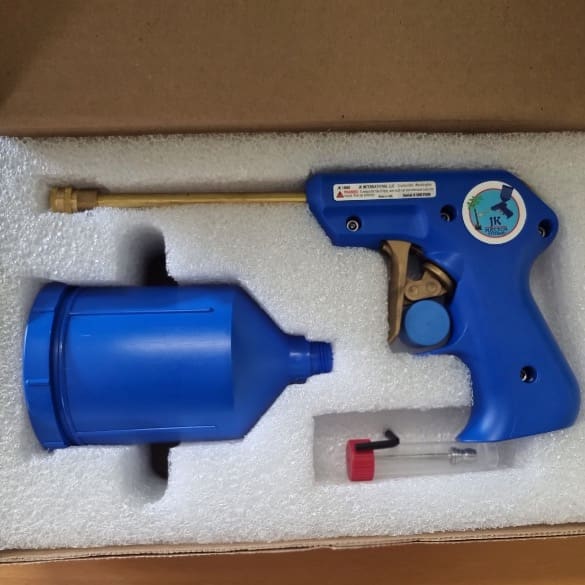 What does Japanese knotweed look like?
Use our extensive guide to identify Japanese knotweed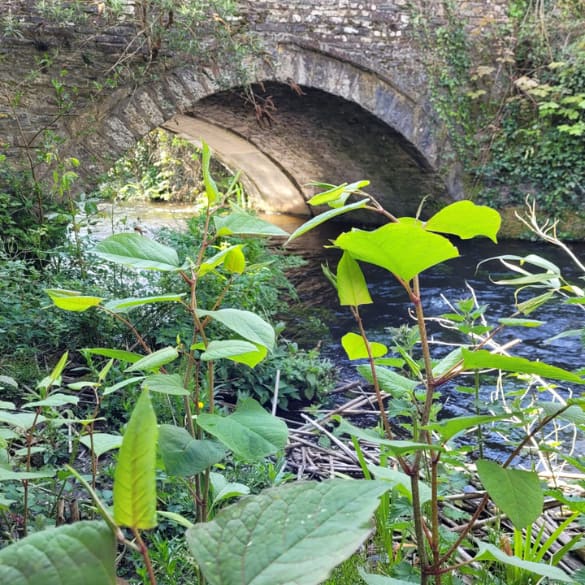 Advantages of the stem injection solution
This isn't to say that stem injection should never be used. The advantage of stem injection is that a measured dose of herbicide can be applied directly into the plant, without the risk of drift prevalent with a foliar spray method of application. It should therefore be used if there are environmentally sensitive factors such as watercourses, protected trees, valuable hedges, etc. which must not be harmed. Bear in mind that it should be considered as a "control" method, so would not be deemed suitable in an area where the ground is likely to be disturbed.
If you would like advice or a quote, please give our friendly team a call today.
Japanese knotweed encroachment issues
If it is evident that Japanese knotweed has crossed the boundary into/from adjoining land, we recommend that neighbours' knotweed is treated at the same time. We offer a neighbour discount scheme in these situations.
All applications are carried out by our competent and fully qualified team, in accordance with all legal requirements including the Environmental Protection Act 1990, Wildlife and Countryside Act 1981, COSHH Regulations, and Control of Pesticide Regulations.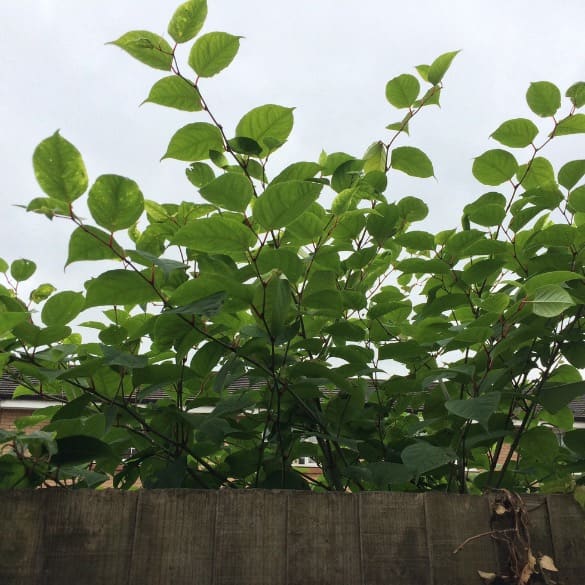 To Start Fixing your Japanese Knotweed Problem Today,
Call our team for specialist advice and effective solutions
We have robust systems in place for Environmental and Health & Safety management. Risk assessments are carried out for every aspect of our business to identify situations where harm could be caused. We have an ethos of continuous improvement to eliminate or reduce the risks with detailed working procedures, on-going training and monitoring.
All our staff have health and safety and emergency first aid training. We are also accredited by CHAS and Constructionline and are members of the Property Care Association (PCA).