Why killing Japanese knotweed with bleach, or trying to, is not the right solution.
Household bleach kills many things in and around the home. But what about a growing problem of Japanese knotweed out in the garden? It's a perplexing question and a remedy many people surely will have tried, but it simply doesn't get the results they're after.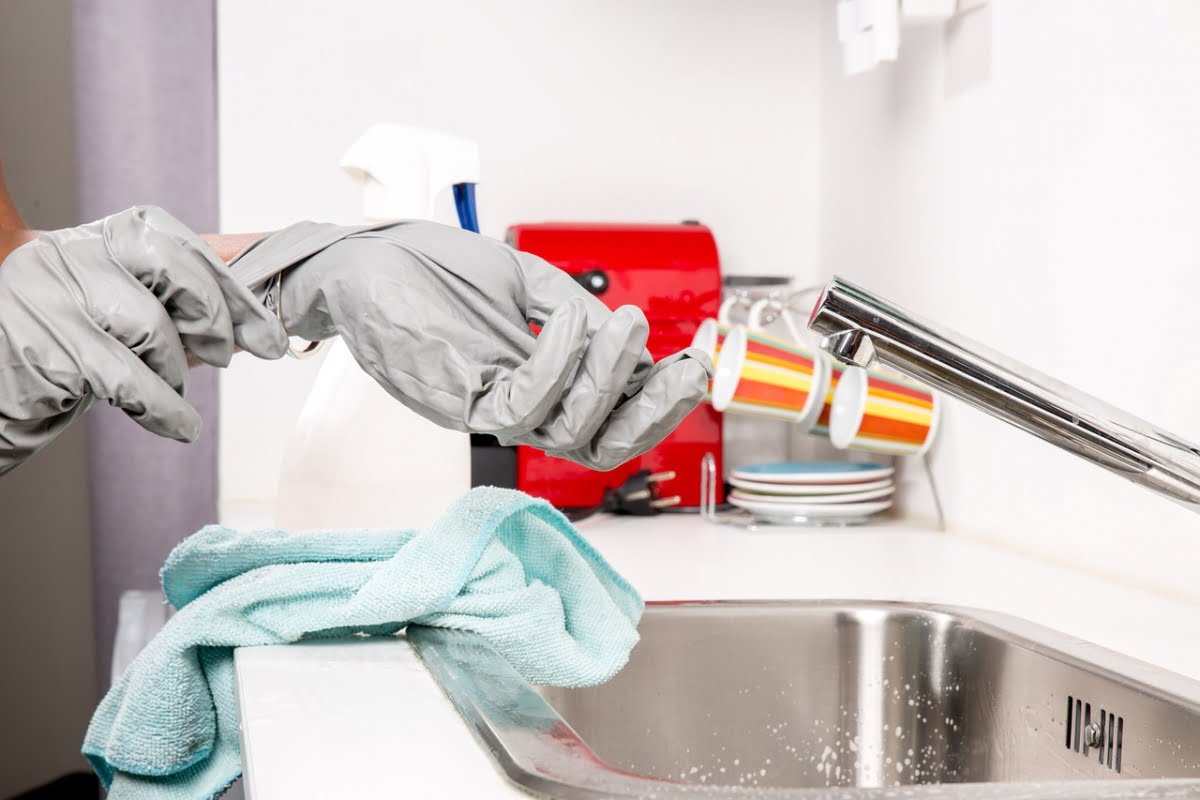 That's because killing Japanese knotweed with bleach is not an effective remedy. In fact, it may end up causing more harm than good. For starters, bleach — while excellent for cleaning and disinfecting around the home — is not a weed killer. Bleach is a hazardous chemical that's not designed for use in the garden. So, simply pouring it over a superweed such as Japanese knotweed may well cause damage to the soil and other plants. Not only that, but the infestation of Japanese knotweed will almost certainly shrug off your efforts and keep on growing.
Many people only resort to killing Japanese knotweed with bleach, or trying to, after long and frustrating periods failing to eradicate the plant by other methods. Cutting back the shoots once they start growing will not, unfortunately, do much to arrest the plant's growth. It will rapidly sprout replacement shoots and keep on trying to take over your garden with its rapid and seemingly unstoppable expansion.
A brief history of Japanese knotweed
By its name, you might guess that Japanese knotweed is not native to UK shores. It was brought into the country from Japan in the 1800s as a decorative plant. The upper class were fond of its dainty, tear-shaped leaves and it also found favour in various botanical gardens around Britain.
But back then, few were aware of the dangers that lurked in this apparently innocuous plant. No-one could guess that it had astonishing capacity for growth and, if left unchecked, could soon overwhelm other plants in a garden and entire properties. When the true nature of this rabid herbaceous perennial became known, it was cast out into the wild, where it took root and grew like wildfire. We've been battling it ever since.
It is now an offence to let Japanese knotweed encroach onto a neighbouring property. Along with the real potential of structural damage, it can also dramatically lower the value of a property. If you want to sell your property and it still has Japanese knotweed somewhere on it, the likelihood of a buyer getting a mortgage for it may be slim.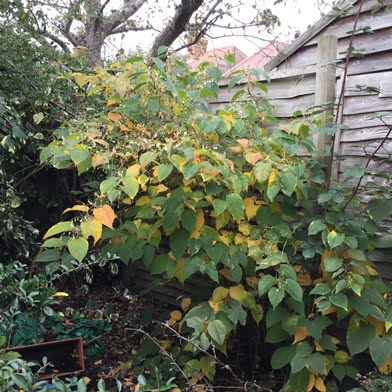 Real solutions instead of killing Japanese knotweed with bleach
Bleach, along with being a poison that may seep into groundwater supplies and harm human health, is best used for killing household germs, not the beast that is Japanese knotweed. What's required in terms of chemical treatment is a proper herbicide. Specialist Japanese knotweed eradication firms, such as ourselves here at Environet, are able to deal with infestations of the plant with a series of safe herbicidal treatments that finally kill it off.
That can take some time, however. If you want it done quickly because the situation is urgent — due to a possible sale or impending structural issues — Japanese knotweed can be dug up and eliminated in a matter of days. This gets rid of the problematic root system that's responsible for keeping the plant alive when it's cut down above ground.
When the job is done, there's no need to fear Japanese knotweed taking root once more and growing all over again. Companies such as ours provide customers with an iron-clad, insurance-backed guarantee that's for five years and can be extended up to a decade. It means that if Japanese knotweed does happen to grow back on the original site, we will take care of any additional eradication work — and at no further cost to you.
So, don't consider killing Japanese knotweed with bleach, because it will be an exercise in futility. Instead, call in the experts.
To know more about Japanese knotweed and how to get rid of it, talk to the professionals at Environet today. You could soon be free of this scourge of a weed that carries many risks. Call us on 01932 868 700 or email

[email protected]

now.